Formula One's ruling body should have punished Brazilian Nelson Piquet for the Renault race-fixing controversy, former driver David Coulthard says.
"I think FIA should have punished Piquet too," the Times of India quoted him as saying on Friday.
"He was equally guilty as any other.
"It was really bad. Bad for F1, bad for the fans. The revelations have shaken many, including me."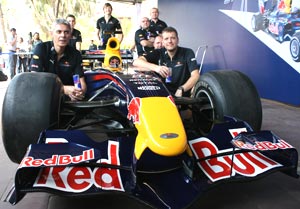 The former McLaren and Red Bull driver, who retired last season, was speaking at a Red Bull promotional event in Mumbai.
"I don't know how anyone can crash an F1 car," he said. "All through my career I was trying to avoid a crash!
"I will be surprised if he gets an F1 drive again."
Coulthard will drive the Red Bull race car on the new Bandra-Worli sea bridge in Mumbai on Sunday between 1400 and 1600 IST.
However, the Scotsman will have to adhere to the speed limit set by the Maharashtra State Road Development Corporation (MSRDC), which owns the motorway.
"Don't speed up your car beyond 100 km per hour on the Bandra-Worli sea link. If done, it's a punishable offence,'' the MSRDC has told the British racing car driver.
At present, the maximum speed limit on the link for city drivers is 50 km per hour. It was brought down from the 80 km per hour originally promised for safety considerations, in view of factors like the monsoon, sea wind and the new road surface on which unaccustomed drivers may risk skidding.
The authorities are reportedly planning to monitor Sunday's event with speed detectors.
Image: The Red Bull team after assembling the F1 car to be driven by David Coulthard on Sunday
Photograph: Sahil Salvi