Recovering Brazilian Felipe Massa could be back behind the wheel of a Formula One car in Italy next week despite a ban on testing during the season, Ferrari said on Tuesday.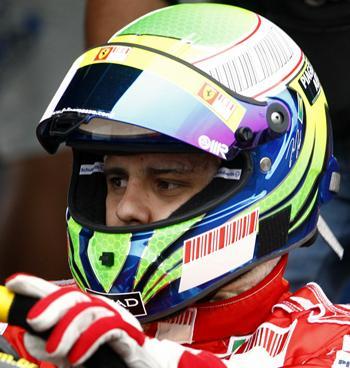 "It is possible Felipe will drive a Formula One car in the coming days, but it's not been decided exactly when," a spokesman said.
Massa is recovering from a life-threatening head injury that he suffered in July when he was hit by bouncing debris in Hungarian Grand Prix qualifying.
He has not driven a Formula One car since then but arrived at Ferrari's Maranello factory on Monday to improve his fitness, work in the race simulator and meet team members returning from the weekend's Japanese Grand Prix.
Race stewards at Suzuka on Sunday agreed Massa would be allowed to drive Ferrari's 2007 Formula One car, fitted with tyres from the GP2 support series, in a private test to be conducted by his medical representatives.
The stewards had been asked to clarify whether putting Massa in a Formula One car to assess his recovery as part of his rehabilitation would be a breach of the rules on testing.
Williams, who had opposed Michael Schumacher being allowed to test for the team when he was being lined up as a possible stand-in for Massa, said they were happy with the proposal.
In a statement, the team referred to a test at Fiorano on October 12 but Ferrari, who had accused Williams of "lacking the spirit of fair play" over Schumacher in August, denied that date had been set.
"I would like to wish Felipe well with his return to a Formula One car next week," said team owner Frank Williams.
"It is a tribute to the safety standards of Formula One today, and of course to Felipe's characteristic determination and drive, that he is making his return so soon. I hope that the test proves a successful step in his rehabilitation."