Team principal of Mercedes Formula One team Ross Brawn confirmed that seven-time F1 world champion Michael Schumacher will not come out of retirement to drive for them.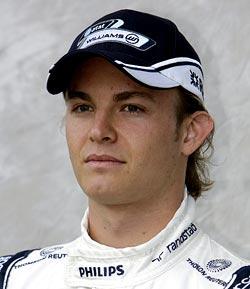 After world champion Jenson Button decided to sign for McLaren last week, speculations had been mounting about Schumacher's comeback to spearhead the official return of Mercedes for the first time since 1955.
However, it was effectively ruled out when German driver Nico Rosberg was confirmed as Mercedes' first nominated driver for next season.
"The issue now haunts the media, I know, but there is nothing in it. The media are trying to put together a dream. Michael would have returned to the cockpit for Ferrari, but only temporarily. He has no ambitions to start a new career," The Guardian quoted Brawn, as saying.
"If we get a combination of two equally strong drivers, then the strategy will be different than if you have a winner like Michael. Following Button's move to McLaren, we will think differently. My desire is to find two experienced drivers. Nico Rosberg has more than three years in Formula One, so I count him to be experienced," he added.
The 55-year-old further said that his team has ample amount of time to decide on who will partner Rosberg.
"I do not want a novice who must find his way around racetracks because we have very few opportunities to test drivers now. Performance without much practice is therefore the task. The good thing is we are not in a hurry," Brawn said.