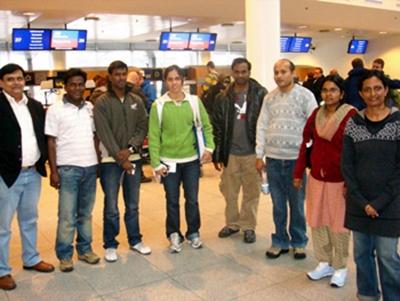 Reader Madhava K sent us this photograph.
'I am working as a software engineer in Springboard Technologies Pvt Ltd, Hyderabd.
'When my team was travelling to Sweden on October 25, on the way we met Saina Nehwal at Copenhagen, Denmark, airport.
'(From left to right): Dinesh, Madhava, Raju, Saina, Dessayya ,Hari, Jyothi, Siri,' writes Madhava.
Thank-you, Madhava, for sharing this photograph.