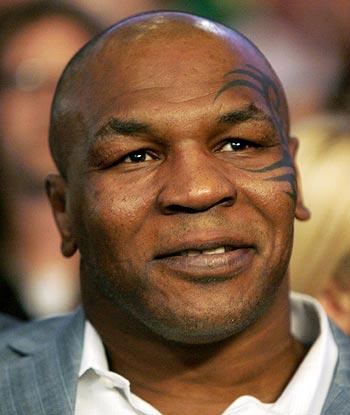 Former World heavyweight boxing champion Mike Tyson has ruled out a return to the ring, as he feels he has fallen out of love with the sport.
Tyson hung up his gloves in 2005 and now aged 43, he feels that he is too old and fat to make a comeback.
He told Sky News in an interview: "I am m 43 years old and I am fat and overweight. Who am I going to fight? No, I am not interested in doing that. I am not going to be successful. I am just not that guy. I don't love this stuff any more."
Tyson was the youngest heavyweight world champion at the age of 20 and remains the youngest man ever to win the WBC, WBA and IBF world heavyweight titles. Though he was famous for his intimidating style of boxing and his deadly punches, he found himself embroiled in quite a few controversial situations during his career. He was jailed for three years in 1992 after being found guilty of rape and shocked everyone when he bit a chunk out of fellow heavyweight Evander Holyfield's ear during a comeback bout in 1997.
Tyson announced his retirement from the sport in 2005 after suffering a knockout loss against Kevin McBride, his second knockout defeat in a row.