Tennis ace Leander Paes on Monday met Puducherry Chief Minister V Vaithilingam for his project to set up a Sports Science-cum-Medicine and Training centre in Puducherry.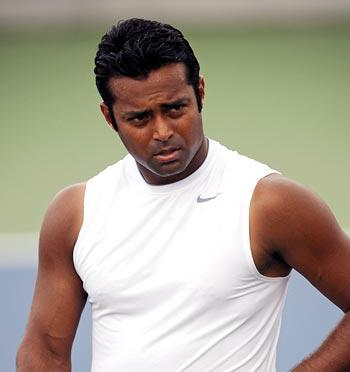 Vaithilingam later said that Paes had expressed his intention to set up the centre in Puducherry to prepare the youth on various sports activities on global standard.
"We have expressed our support to his plan although the talk was only a preliminary initiative," he said.
Emerging from the meeting, Paes said it was important to place Puducherry on global map in sports through such a centre.
He said Puducherry was unique for several reasons and more particularly for the reason that there were not much "distractions" that are normally seen in big metropolitan cities.
"There are no distractions here as is seen in a metropolis and we can harness the talents of the youth in various sports activities," he said, adding that the meeting with the CM was fruitful.
Sports Minister Malladi Krishna Rao and chief secretary R Chandramohan were among those present during the meeting.