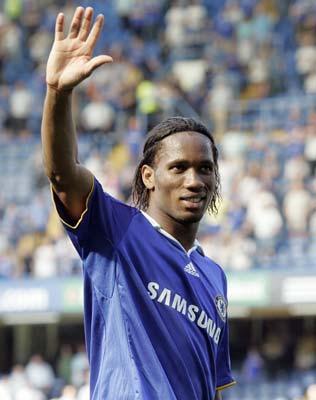 Didier Drogba, who has so far scored 18 goals for Chelsea, could miss the club's game against Portsmouth because of an injured back.
The Guardian quoted Chelsea coach Carlo Ancelotti, as saying that Drogba had to leave their training session after sustaining the injury.
It will be a bitter blow for the Blues if Drogba misses out as he was outstanding against Everton, scoring two goals in their 3-3 draw last Saturday.
"We had a problem this morning with Drogba. He took a knock on the back and I don't know if he will be able to play tomorrow. I don't want to change a lot of players so we will decide on Didier tomorrow," Ancelotti said.
Chelsea have not won in the last four games but Ancelotti is not unduly worried.
"It is very important to win. We didn't win in the last four games but the team is in a good shape. I don't see a big problem. We have the mentality and the feeling to find a solution immediately," Ancelotti said.