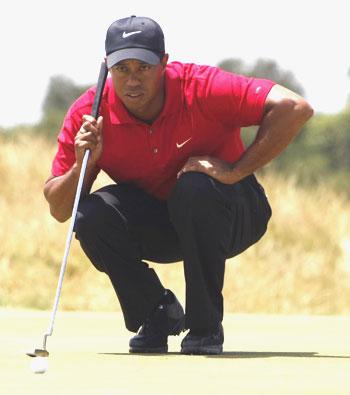 Tiger Woods admitted to infidelity on Friday and said he would take an indefinite break from professional golf, acknowledging the pain he had caused his family.
In a statement issued on his website, www.tigerwoods.com, the world's No. 1 golfer and, according to Forbes, the first athlete to earn $1 billion (615 million pounds) said he was profoundly sorry and asked for forgiveness.
In acknowledging infidelity in the face of a firestorm of media reports that he had engaged in extramarital affairs with women, Woods went a step further than a statement he issued on December 2, when he owned up to "transgressions."
"I am deeply aware of the disappointment and hurt that my infidelity has caused to so many people, most of all my wife and children.
"I want to say again to everyone that I am profoundly sorry and that I ask forgiveness. It may not be possible to repair the damage I've done, but I want to do my best to try," Woods said.
The American golfer, a magnet for sports sponsorships and endorsements, has been the focus of intense media attention since he was involved in a minor car accident outside his Florida home before dawn on November 27.
He suffered facial cuts and bruises in the one-car accident.
Woods is far and away the top draw on the PGA tour and is chasing Jack Nicklaus' record for victories in major tournaments and the unofficial title of best golfer ever. He has won 71 times on the tour in a spectacular career that includes 14 major wins.
"After much soul searching, I have decided to take an indefinite break from professional golf. I need to focus my attention on being a better husband, father, and person," he added.