Michael Owen must prove he can still cut it at the highest level if he is to force his way back into World Cup contention, England manager Fabio Capello has told the Manchester United striker.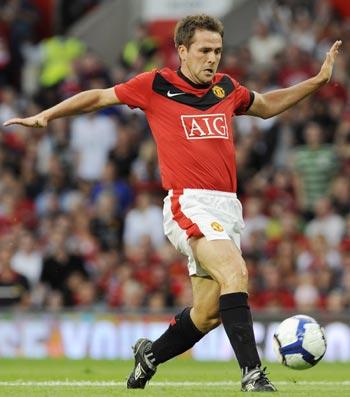 Despite a paucity of natural English goalscorers in the Premier League, Owen's only appearance for England since Capello took charge was a brief cameo role as a substitute against France in March 2008.
The 29-year-old, who has scored 40 goals in 89 England appearances, was again overlooked for next week's friendly against the Netherlands.
"The door is always open for the players. I watched Owen against Valencia (in a friendly) last week and he played well. He missed a lot of chances to score goals but it's pre-season," Capello told reporters.
"He has to play well and score goals, no more than that. He has to be better than the players I had in last season."
Capello said Owen's move to champions Manchester United would give him the chance to put four injury-ravaged years at under-achieving Newcastle United behind him and help him rebuild a tarnished reputation.
"I think Sir Alex (Ferguson) knows Owen very well," Capello said. "It is very important for Manchester United -- he was free. He didn't spend any money, he would pay only the salary. I think it is a fantastic chance for Owen to play another time with a really important team in the Champions League.
"It is another chance and that is really important for the player. He has to get back to what he was before last season.
"He spent four years at a club that had not been challenging for the Premier League or Champions League, he has not played for a top class team for a long time. But he is young, he is only 29. He is not old so why not?"
United boss Ferguson said Owen, who spent eight years at Liverpool, must prove himself all over again.
"We've just told him to enjoy himself here. He's not missed one training session and has operated really well in games and shown some clever stuff which has been very pleasing," Ferguson said.
"That's really only what Fabio can look at because he has to pick the best players; Michael's name and reputation from the past will not get him into the World Cup squad. It's about what he does with us in the coming season."