Handball: India clinch 28-27 win over Pakistan
August 24, 2018 11:06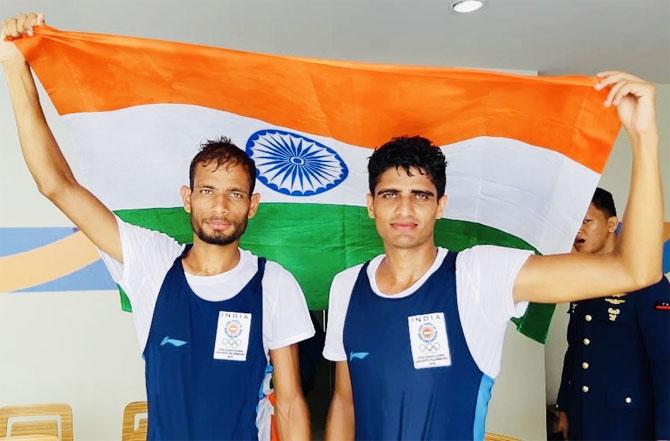 India edge Pakistan 28-27 in their handball match at the Asian Games.
Navin scores in the dying seconds to take India across the line in a match that was played on level terms for most part of the match.
India's keeper Atul does well to make 2 back-to-back saves.
India then score on the counter.
With four minutes left on the clock India need to attack and find a bigger goal lead.
Pakistan then drill in one after a lovely cross-court set-up.
A lovely game of passing and Navin bangs the ball into the net. India now 27-25 up.
After the time-out, Pakistan score with 90 seconds to go.
Pakistan counter and score to take the scores level at 27-27.
With 35 seconds to go another time-out called.
Navin scores with 25 seconds to go and that is the win for India!
Earlier, India won 1 gold and 2 bronze in Rowing.
India's Men's Quadruple Sculls team of Sawaran Singh, Dattu Bhokanal, Om Prakash and Sukhmeet bring home the gold.
They won with a timing of 6:17.13.
« Back to LIVE
TOP STORIES